Get your placement matches ready with 70-80% winrate. 90% of boosts have 10/10 winrate.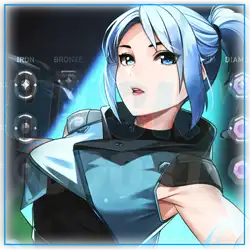 Hello, dear Customer. My name is Librarian Husky. It's a pleasure to meet you here. Let me introduce to you our great Valorant Placement Boosting service. Here you can select the number of games as well as your season-end rank in the Valorant. We can surely guarantee you at least four out of five wins in the placements that will be played. In case our booster loses more than one game, we will get you an extra bonus of two wins for each booster's loss.
Why should I buy the Valorant Placement Boosting?
But as soon as the placement games are played completely without any losses, we can change the order status to completed. So our professionals will simply get you as many wins as you'd like. This is an excellent service since doing it takes a lot of your time, and it's always better to ask for help; especially those who will help you are professionals like us. HuskyBoost has the lowest service prices, excellent quality, and fast delivery. So don't worry, let us do our job.
How does it work?
What do Customers receive?
The desired number of games will be played in placement.
Completion time
It will take only from one to two days.
Execution Speed
Express speed – We will complete your order with a higher priority, and the completion time will be faster by 30%.
Additional options
Broadcast – Want to spectate the whole process of farming items & completing your order? No problem, you will be able to do it. Our professional player will start the stream for you.
Buy Valorant Placement Boosting now!