Get the desired level for your Valorant account now.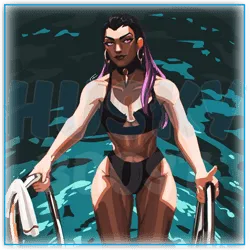 Great to see you here, dear Customer. Are you interested in our excellent Valorant Account Leveling Boosting service? Awesome! We can get you the desired level for your Valorant account fast without you putting any effort into it.
Why should I buy the Valorant Account Leveling Boosting?
Here you can specify your current level and the level you'd like to achieve. By our professionals completing the order, you will obtain tons of experience points in order to get the desired level. We have the highest winrate!
So the leveling surely won't be a problem for our boosters. Right after you order this service, we will start completing it right after the eleven minutes. Speaking about the fast completion time, we can do from four to six divisions per day in general. We don't use any bots to gain the level or even cheat, our professionals will do everything by their own hands.
You are free to appear offline in the friend list during the order completion to not get the attention of your friends.
What do Customers receive?
You will achieve the desired level fast without any effort.
How does Valorant Account Leveling Boosting work?
Execution Speed
Express speed – We will complete your order with a higher priority, and the completion time will be faster by 30%.
Additional options
Broadcast – Want to spectate the whole process of farming items & completing your order? No problem, you will be able to do it. Our professional player will start the stream for you.
I'd like to specify the agent – You are free to tell us with what agent you'd like us to complete the order. The minimum of agents is two, so keep that in mind.
I'd like to pay half and then the other half at 50% – If the price of your order is not less than five hundred dollars, you can pay fifty percent upfront, and right after fifty percent when our boosters reach half of the desired level.
I'd like to appear offline – Choose this option if you don't want to be online in the friend list.
Buy Valorant Account Leveling Boosting now!