Get the desired deboosted rank without wasting your own time on it.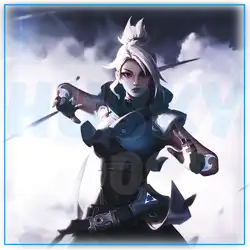 Good to see you here, dear Customer! Librarian Husky here. I'd like to tell you all the details about our great Valorant Rank Deboosting service. Our professionals will quickly get you the desired de-rank service so that you can access any matches with your friends, or with low-rank players. The completion of this service is extremely fast including our additional options.
Why should I buy the Valorant Rank Deboosting?
You know, there are situations where players try to play with their friends, but because of the rank restrictions, they can't. Unfortunately, this is a time-consuming, tedious, routine process to deboost your rank on your own quickly. With our service, we will get you desired to deboost ASAP. No need for you to buy a new account with a low rank since we can provide you with a Valorant Rank Deboosting service.
You don't need to waste any of your priceless time. Let our workers get you dunking de-ranked to the desired rank. Completion time is extremely fast with great delivery quality and 24/7 support.
What do Customers receive?
We will deboost you to the desired rank.
How does Valorant Rank Deboosting work?
Execution Speed
Express speed – We will complete your order with a higher priority, and the completion time will be faster by 30%.
Additional options
Broadcast – Want to spectate the whole process of farming items & completing your order? No problem, you will be able to do it. Our professional player will start the stream for you.
Buy Valorant Rank Deboosting now!