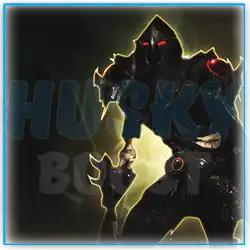 Why should I buy the Rogue Transmog Sets Boost?
What's good, dear Customer? My name is Librarian Husky. Invest in your WoW rogue's appearance with Husky's collection of the most famous and impressive class armor from all expansions. Don't settle for ordinary – stand out with our Rogue Transmog Sets boost, which allows you to choose from a variety of armor sets, including those from old raids, first Arena seasons, and even rare special sets.
Keep in mind that completion time for each type of set varies. PvP armor can typically be obtained within a day, while acquiring raid items is a more unpredictable process that relies on the luck of our boosters.
And here's a pro-tip: if you have multiple rogue characters on your account, let us know! This will increase the chances of obtaining any missing parts of your set. Remember, it's not just how you play – it's how you look that counts in the world of WoW.
What do Customers receive?
Transform your character with a unique transmog by choosing from our selected raid or arena sets. In addition, we can offer you some extra items for transmog that can be obtained from specific toggled raids. Plus, there's a chance to gain some valuable items like recipes, currencies, pets, mounts, and toys from raids.
If you're interested in PvP sets, you'll get additional honor points and kills. And, if you haven't earned the achievement for completing an Arena or Raid set on your other character, we can help you with that too!
How does Rogue Transmog Sets Boost work?
Express speed – We will complete your order with a higher priority, and the completion time will be faster by 30%.
Additional options
Broadcast – Want to spectate the whole process of farming items & completing your order? No problem, you will be able to do it. Our professional player will start the stream for you.
Requirements
Have a character level of 50 or higher.
Buy Rogue Transmog Sets Boost now!