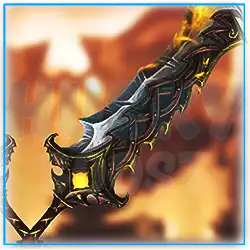 What's good, dear Customer? My name is Librarian Husky. Acquire the preferred Legion Artifact Looks from the Class Hall, Achievements, PvP, or Concealed Artifact Appearances. Husky will gather all the possible variations of your Artifact appearance.Even when you reach level 70 in Dragonflight, securing all the Artifacts that are accessible can prove to be a demanding task.
Why should I buy the Legion Artifact Appearances Boost ?
This undertaking comprises multiple phases:
Traditional Look – Class Hall mission sequence;
Enhanced Look – Class Hall mission sequence;
Gallant Look – Balance of Power mission sequence;
Concealed Looks – chance-based acquisition, bosses in the game world, designated mission sequences. If you successfully acquire some appearances and hues, you can handpick the particular phases you require.
Legion proved to be a triumph in WoW thanks to numerous innovative elements. The artifact was a significant aspect of the expansion. It's worth noting that players can amass five kinds of artifacts for each specialization in the game's present state. Each type is available in four distinct colors.
What do Customers receive?
Selected Artifact Looks;
Certain individuals gain points by completing the Class Hall mission sequence, Balance of Power mission sequence, or PvP accomplishments.
How does Legion Artifact Appearances Boost work?
Express speed – We will complete your order with a higher priority, and the completion time will be faster by 30%.
Additional options
Broadcast – Want to spectate the whole process of farming items & completing your order? No problem, you will be able to do it. Our professional player will start the stream for you.
Leveling from 1 to 70 – our power leveler will attain the highest level possible for your character.
Requirements
Have a character level of 70.
Buy Legion Artifact Appearances Boost now!