Eternal Palace on Heroic difficulty
Glory achievement and mount
All transmog sets
Thank you. Request Received
Request a Service
You need to choose something to proceed
Request a Service (1)
You need to choose something to proceed
The final estimated price is :
Our 24\7 Support will contact you within 1-48 hours. Cya!
Summary
| Discount : | |
| --- | --- |
| Total : | |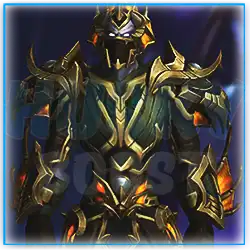 Hello there, a good day awaits you after you read the Eternal Palace Heroic Boost. Husky will gladly and enthusiastically show you around once again. So make sure to take a comfortable position and enjoy a reliable source of fresh articles. It's always a pleasure having you come over.
Why should I buy the Eternal Palace Heroic Boost?
You must have already known that a large patch is coming live pretty soon, right? It promises to be a good one, filled with quality content. As it seems, the players have never seen such a significant amount of novelties added in one go before.
Everything makes you think about getting everything ready and set up before the wave of content created by the caring developers finally reaches the servers. WoW, eternal palace hc boost will significantly improve your preparedness to face any obstacle. Such thought is pretty standard; we're all people, and it's only natural for a human to worry.
Heroic difficulty is no joke in the Eternal Palace, where not every carry can finish the run.
What do Customers receive?
You will get this excellent WoW service with the fastest completion.
You will keep all the loot during the order completion.
How does Eternal Palace Heroic Boost work?
Express speed – We will complete your order with a higher priority, and the completion time will be faster by 30%.
Additional options
Broadcast – Want to spectate the whole process of farming items & completing your order? No problem, you will be able to do it. Our professional player will start the stream for you.
Buy Eternal Palace Heroic Boost now!
Eternal Palace quick boost
Our service will come in handy. Do not forget that Husky is a professional. Our employees are constantly working on improving themselves so the quality of our products will only increase. We take pride in the work we do, so anytime something new gets implemented, we'll be the first ones to study it.
Moreover, we usually revisit older locations to find new exploits using recently introduced weaponry and tools. You never know when you'll be able to decrease the completion time of an instance, especially with freshly-forged equipment. Husky does everything so you can Buy WoW Runs and receive maximum profit from the latest content. The Eternal Palace is relatively new, and HC difficulty boosts are uncommon.
Easy completion & lots of loot
The service we are talking about would be helpful at any stage. It means that either it is the first days after the update or it's nearly time to explore unresearched territories; the product will be worth it. So not only will those who create new characters profit from it, but players trying to upgrade their item level further will also find the service of use. The seekers of unique gear pieces and collectors should be especially interested.
Remember, the product we're discussing delivers the instances of the highest tier to you. The group consists of our masterful professionals. Each of them has cleared the raid several dozen times already, so neither experience nor skill is not an issue. Also, the strategy department helps the clearers by providing them with unique tactics each time. Every WoW Eu Boost we carry out is efficient. Thanks! Always strive to reach the top! And remember, you are always welcome here!