Option of the capability to make epic googles for any class, mounts, great tools, and more! Option to pick either Golin or Gnomish now.
My name is Librarian Husky and it's pleasure to meet you. Buying an early service will assure you of a spot and jump the line. The closing value of the command can together be reduced or rise on the WotLK launch occasion. We'll take charge of your command exactly on the take-off date. Purchase our service and become an expert in bombs and special tools to battle your opponents.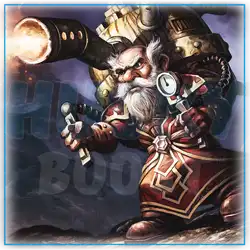 Why should I buy the WoW WotLK Classic Engineering Boost?
Engineering WoTLK is an amazing global job that can apply to PVP and PVE. Anyway, it is desired by all kinds of PVP enjoyers as it strengthens your gaming to the top. Our service has two differentiation to give. Goblin engineers can manufacture a lot of kinds of bombs and traps, and Gnomish Engineers use dissimilar tools to occupy or defeat opponents.
Counting in Flexweave Underlay and specs with appreciable caracteristiques for every class! Not to mention, Engineers can manufacture goggles to strengthen the reach of weapons, And are qualified at making mountable ones like helicopters or motorbikes to pick up your buddies for a trip! Trinket, Wormhole Generator, MOLL-E, and auction houses lie in wait for you! Don't look back this is your opportunity to purchase the finest classic WoTLK Engineering upgrades this day at HuskyBoost!
How does it work?
What do Customers receive?
Wanted lvl of the profession;
Capability to make epic goggles for any class;
Capability to make goggles to enhance wide-range arms;
Capability to make mounts;
Capability to make astounding tools;
Capability to pick one of 2 variations: Goblin or Gnomish.
Execution Speed
Normal speed – we will complete your order by first putting you in the queue.
Express speed – We will complete your order with a higher priority, and the completion time will be faster by 30%.
Super Express speed – Push us to the limits; we will complete your order as soon as possible by giving it to our best boosters.
Additional options
Broadcast – Want to spectate the whole process of farming items & completing your order? No problem, you will be able to do it. Our professional player will start the stream for you.
Including Mining 450 – Counting in the matched profession to the Engineering;
Engineering (Goblin – Gnomish): Specialized in bombs and Specialized in crowd control
Doing day-to-day missions for you – our team will finish day-to-day missions throughout the boost so you don't waste your development linked to reputations and day-to-day tasks.
Note: You're only able to pick one specialty at a time
Requirements
Must be level 60 to obtain skills for 300 Engineering;
Must be level 70 to obtain skills for 375 Engineering;
Must be level 80 to obtain skills for 450 Engineering;
Buy WoW WotLK Classic Engineering Boost now!