Chosen number of hours played together with professionals
Completion of dungeon runs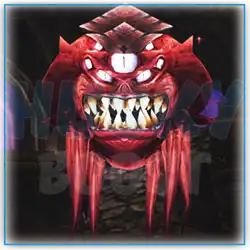 What's good, dear Customer? Librarian Husky here. Let me tell you about our excellent WoW WotLK Selfplay Dungeon Leveling service. We will level you up fast to the cap lvl to get you as many rewards as you want from the dungeons. Tons of EXPs are waiting for you to obtain them now.
Why should I buy the WoW WotLK Selfplay Dungeon Leveling?
Be prepared to discover awesome endgame activities by completing tons of dungeons and obtaining many items and EXPs. You and our boosters will play till you reach the desired level and items. No need to waste your personal time on the tedious and time-consuming process of farming and grinding items, levels, etc. Awesome opportunity to obtain what you need fast without putting effort into it.
This is an excellent service since doing it takes a lot of your time, and it's always better to ask for help; especially those who will help you are professionals like us. HuskyBoost has the lowest service prices, excellent quality, and fast delivery. So don't worry, let us do our job.
How does it work?
What do Customers receive?
You will play with our boosters together for chosen hours.
We will complete tons of dungeons fast.
You will collect a vast amount of EXPs, loot, and other unique high-level rewards to level up your character.
Additional options
Broadcast – Want to spectate the whole process of farming items & completing your order? No problem, you will be able to do it. Our professional player will start the stream for you.
Requirements
You must have an active WoW Classic subscription on the account you're playing.
Your character level should be not less than 69.
Buy WoW WotLK Selfplay Dungeon Leveling now!