Get four Mythic+ runs for the price of three, or eight runs for the price of six.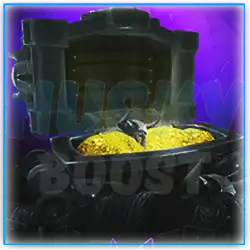 What's good, dear Customer? My name is Librarian Husky. Purchase the Mythic +17 Bundle now and seize the opportunity to acquire some Best-in-Slot (BIS) gear that can be elevated up to 441 ilvl. When you order either 4 or 8 Mythic runs, you'll receive an additional bonus run, totaling 1 or 2 bonus runs respectively. Furthermore, upon completing each dungeon, you'll earn 5/12 Aspect's Shadowflame Crest items that are crucial for improve your items.
Why should I buy the 3+1 Mythic +17 Bundle?
During Dragonflight Season 2, following your Mythic +17 runs, you have the chance to obtain end-of-dungeon loot at 428 ilvl. These items can then be upgraded to 441 ilvl using the newly introduced Shadoflame Crest currency. Additionally, our Mythic +17 Three plus One Bundle give to you the security of 2 or 3 Vault prize of your preference right at the beginning of the following week.
Remember, you have the flexibility to split your order into multiple sessions for your convenience. This opportunity proves beneficial if you desire to acquire Great Vault prizes over several weeks. Moreover, you can undertake runs on multiple equipped toons.
What do Customers receive?
Get four Mythic+ runs for the price of three, or eight runs for the price of six.
Have the opportunity to obtain 428 ilvl items as loot at the conclusion of each dg run.
Guaranteed selection of 2 or 3 items of your preference from the Great Vault, all at 441 ilvl.
Earn 12x Aspect's Shadowflame Crest items if you successfully timed the DG, or 5x Aspect's Shadowflame Crest items if you opt for a non-timed run.
Receive Flightstones inclusive.
You'll have a chance to acquire the Drake of the North Wind, Underrot Crawg Harness, or Sharkbait ride.
Improve your Mythic+ score through the runs.
To choose the "Timed run" option in Self-play, your active participation during the dungeon run is required due to its demanding nature. If, by any chance, we are unable to successfully complete the dg within the allotted time, we'll send back your money on this option
How does 3+1 Mythic +17 Bundle work?
Express speed – We will complete your order with a higher priority, and the completion time will be faster by 30%.
Requirements for 3+1 Mythic +17 Bundle:
For m17 key boost
Please do not be afk. If you need afk carry, please check support for such a possibility. (This is especially relevant for the first weeks of every season).
Don't ruin the key. If the Customer is interrupting the boost process (a lot of mobs aggro/boss mechanic fail / viping the party), Huskyboost will convert this service to pilot mode, or if it was "with timer" service – charging the customer for nontimer.
Please be able to hit to boss one time to receive loot.
Additional options
Broadcast – Want to spectate the whole process of farming items & completing your order? No problem, you will be able to do it. Our professional player will start the stream for you.
Requirements
Buy 3+1 Mythic +17 Bundle now!